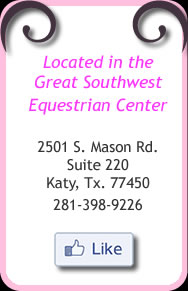 Instructors
Becky Allcorn


Becky Allcorn opened Becky's Academy of Dance over 25 years ago. She is an instructor/choreographer who teaches poise, self discipline, flexibility, a sense of rhythm, and confidence. Becky's philosophy is to educate our young dancers with artistic choreography in as many techniques as possible. Her choreography has won numerous National and Regional awards and Overall titles in many of the leading dance conventions and competitions around the country. She has served as a judge at many local competitions and as V.I.P. dance coordinator for Dance Olympus at the request of Nancy and Art Stone. Her training throughout the years has been with some of the most prestigious choreographers in the nation including: Frank Hatchett, Steven Boyd, Gus Giordano, and Savion Glover. She is proud of her many students and their many accomplishments, as several have made a career in dance, and some have dance studios of their own.


Danielle Evans


Danielle has taught classes at Becky's for the past 8 years. Prior to teaching, she was a Company member with Becky's Academy of Dance for many years, as well as an assistant teacher under Becky Allcorn and Steven Boyd. Danielle also taught for 2 years at Uptown Dance Centre in Houston, as well as performed with the Uptown Dance Company at the Houston Children's Festival. She has also performed with Round Rock Entertainment at the opening of the new wing in the Houston Galleria in 2003. She toured with Dance Olympus/Dance America in 1999 as a Gold/Platinum V.I.P. where she assisted various teachers from around the country. She is currently a member of the Steven Boyd Dance Ensemble in Houston, TX.
Melissa Hagens
Melissa Hagans has enjoyed 20 consecutive years in the study and performance of dance and cheerleading. She has attended numerous regional and national workshops, dance and cheer camps, including Dance Ad Deum, Tap Dogs, DEA Broadway Dance Center and NCA Cheer. Melissa has danced with nationally recognized competitive teams, receiving numerous performance and student choreography awards, study scholarships and "Showmanship" recognitions. She has been a senior member of hip hop troupe Dance Not Dance and The Steven Boyd Dance Ensemble. For the last 10 years Melissa has shared her love of dance and her knowledge of technique and performance standards with hundreds of students of varying ages and ability levels. She has prepared many teams for competition with her choreography and strong technique and performance ethic and style. She serves as the Director of Dance for a Houston based company that provides specialty classes to private schools and child care centers in Houston, Austin, Dallas, and San Antonio. Melissa also teaches and choreographs for facilities across Houston. She is eagerly looking forward to working and learning with the talented dancers at Becky's Academy of Dance.


More teacher bios coming soon.